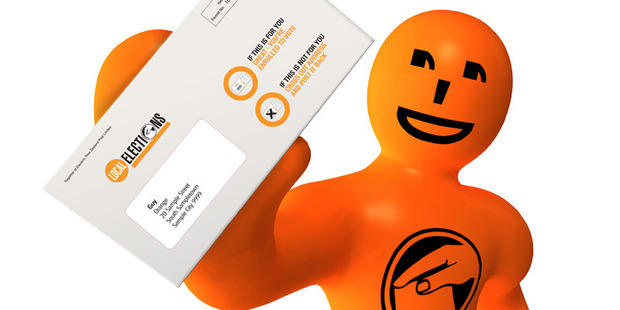 Just over two weeks before nominations open for the local body elections, three people have put their hats in the ring.
Rick Coplestone, Grant Boyde and Gloria Webby have all confirmed they will be seeking a seat at the Stratford District Council table.
Rick, who will be standing in the Rural Ward, says he is passionate about ensuring rural issues are fully represented.
"It's not about just one type of farming, all are equally important to our economy, and it is also about representing people who live in the rural area but aren't farming. They need to be heard too."
Grant Boyde is also standing in the Rural Ward and says "strong rural representation is vital".
Gloria is standing in the Urban Ward, and says having been a business owner in the town "I understand the difficulties and unique needs of business in our town, and believe council can do more to help and support businesses here".
All three candidates say Stratford is a fantastic district, with Rick highlighting the "unison" of the council as being a real positive.
"You look around at other councils, and there is a lot of fighting. Here we are lucky, we have a great mayor and deputy mayor who work well together, and all the councillors are working for the good of the community. That is really impressive."
Gloria says both the council and the community as a whole, are something to be proud of.
"Stratford is a great town, it has great sporting facilities, for all ages, and we look after our people well. Good schools and we also look after our elderly here as well."
Grant says he is "massively proud of our community here", adding the sporting facilities are outstanding.
"Not only do we have great facilities for our local schools and teams, but we have the ability to host international events which is brilliant for the town as a whole."
Another focus for Gloria is the importance of ensuring people get value for their rates.
"I appreciate rates have to go up at times, but we need to make sure people get added benefits."
She says she is also passionate about the arts and education, and hopes to see both areas developed further for the benefit of residents.
Tourism is important to Rick, "especially out in East Taranaki". It is great, he says, to see the increase in tourist activities in the region, "but I believe it needs good, strong oversight from a council that understands the specific needs of the people out there".
Grant says rural issues such as roading are important.
"If the New Zealand Transport Agency continues down the path it seems to be on, putting roading all into one regional budget, it would be a disservice to our area.
"While I believe in shared services where it is beneficial, issues such as roading must stay under the separate councils."
All three candidates have strong ties with their community; Grant was born on Skinner Road, "and I still live on the same road".
Gloria says she has been involved with a wide range of community groups, something that means she has "heard lots of opinions and viewpoints, I understand the different needs of different people when it comes to what they want from their councillors".
Rick, who says "the first gig I ever played was on the balcony of the Whangamomona Hotel back in the late 80s", says his work often takes him out to the back country.
"I am accessible to people which is important."
Nominations open for candidates on July 15 and close at noon, August 12.