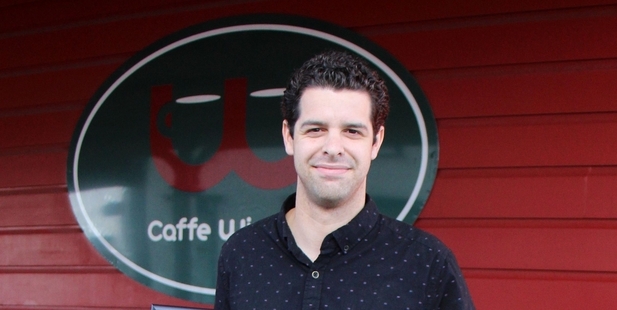 "We can't belive how much support we've received," says Zac Scown, owner of Caffe Windsor Inglewood, winners of the Hospitality Cafe category of the TSB Top Shop Awards for the second year in a row.
Zac and his wife Kim have owned the business since 2010 and say they are thrilled to be named winners in the Hospitality category for the second year.
"It's all down to team work," says Zac. "Staff are a big part of what makes the business so successful."
"The team here do a great job of building relationships with customers and providing excellent level of service."
Zac says the award has been celebrated by not only the staff but the Inglewood community as a whole.
"As a business in Inglewood you are never standing alone. We have had a tremendous amount of support from the community and we couldn't have achieved this without them."
Zac says it is the feedback from customers throughout the judging process that has been the most valuable result of entering TSB Top Shop.
"We have learnt as a team we are doing a great job and are making our community proud."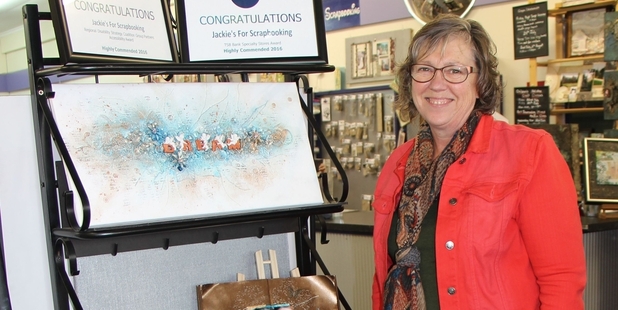 Fellow award winner Jackie Phelps, of Jackie's Craft Store, agrees the Top Shop awards are a great result for the Inglewood community as a whole. Jackie's store, formerly known as Jackie's For Scrapbooking, picked up two awards in this years competition Highly Commended in the Accessibility category and Highly Commended in the Specialty Store category. Jackie was overseas when the winners were announced and received the good news by text.
"For a shop of my size to win two awards is just amazing, I couldn't be happier."
When it came to laying out the store Jackie says it was important to her to have wide aisles, to allow for mums with prams as well as those in wheelchairs.
"To be recognised in a category with much bigger stores is a real achievement for me."
The specialty store category also had a huge amount of high calibre finalists, and to be recognised was a wonderful confirmation that they were providing the right service to customers.