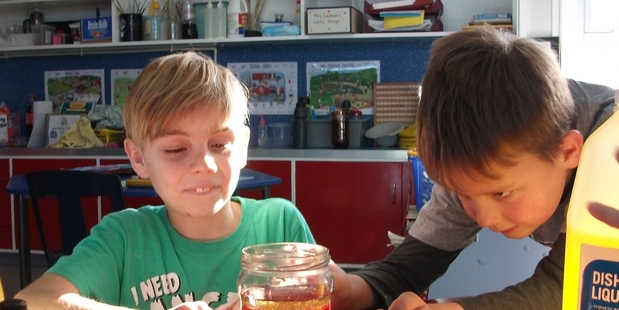 How much (bicarbonate of) soda makes a popgun pop?
The pupils at Ratapiko school might be able to give you the answer.
On June 1, the school children held a science show, showing their parents and family all the amazing learning they had done around materials and their properties.
Principal Lisa Hill says they have been learning about basic kitchen materials and what happens when they are mixed, heated or cooled. At the end of the unit, they worked in small groups, posing themselves a question to investigate before sharing their findings, and experiments, at the science show.
Lisa says the unit was "a great time for learning in action, and great to see so much enthusiasm and collaboration between the parents and the children".