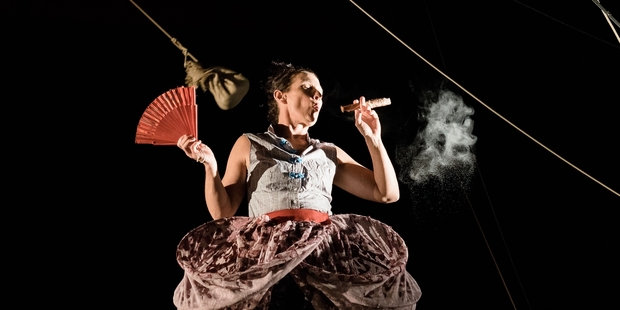 Julie Nolan, artistic director of Red Leap Theatre, says she is delighted to be bringing their production, A Dust Pilgrim to New Plymouth this Friday.
While it isn't quite a homecoming, it isn't far off, as both her mother and father lived in New Plymouth, as did her grandparents.
"In fact, my sister was born there too," says Julie, and her mum still visits the area regularly.
While Julie herself didn't grow up in the area - they had moved to Te Awamutu by then, and then on to Auckland - she says she isn't short on ideas of what to do with any free time when she is here this week.
"I am really excited to see the Len Lye centre, and the walkway as well as the mountain of course."
Julie says while previous productions by Red Leap Theatre have been completely family friendly, Dust Pilgrim is more grown up in content.
"It is a little bit darker than previous productions."
It is hard hitting, especially when considering it was inspired by events such as the Boko Haram kidnapping of school girls in Africa. With a small cast, the production is more intimate than others they have put on, and Julie says this gives them the chance to "really drill into the characters".
The production takes a close look at oppression and violence.
"They are often part of a system that needs to be broken down," Julie says.
It's not just about saying enough is enough she says.,
"But we need individuals to take action, to break down an old and tired system".
Red Leap Theatre is well known for their style of visual theatre, combining imagery and movement and Julie says this production won't disappoint.