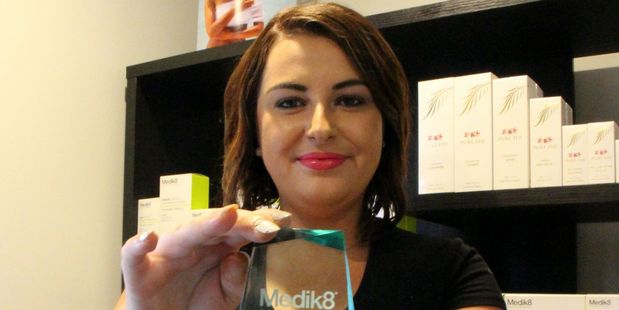 It has been back to back celebrations for Jessie Angell, owner operator of Illusion Day Spa, as just as she finished celebrating her first year in business she was awarded the national Medik8 Medispa of the Year award.
"This is a huge achievement for us being such a new business," says Jessie, who attributes her success to the ongoing support from her loyal clients, family partner and friends.
"Illusion Day Spa has come so far in a year and I couldn't do it without all the support."
Jessie describes herself as being a very results driven person, which is why she only stocks products she believes in and has seen results for herself.
Jessie also wants her clients to see the results and at the awards ceremony she was recognised for actively taking before and after photos of her clients to show how the products have worked.
Jessie was presented the award by skincare expert Kim Larsen, "Kim trained me when I was a junior therapist so it was a real high for me that she got to see how much I have grown within the industry".
When Kim presented Jessie the award she described her as a real ambassador for the brand, however Jessie says the real ambassadors are the clients who actively model the positive benefits of the range daily.