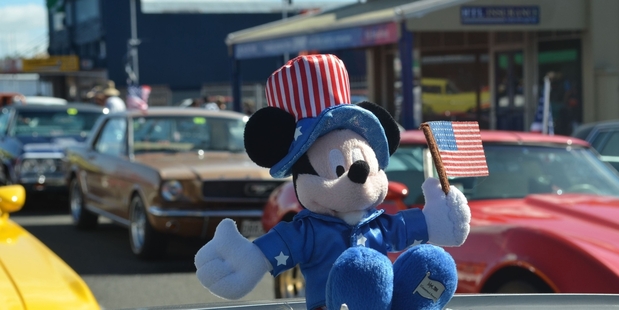 February 2017 marks the 10th anniversary of the popular Americarna event and Stratford is set to host some of the celebrations.
According to the schedule sent out with the early bird registrations (available to people who had entered previously), Stratford is on the itinerary for Friday, February 24.
With a theme of "fancy Friday" for the best dressed competition, cars will leave the TSB Stadium in New Plymouth at 10am and head to Stratford where drivers and their passengers will be able to "look around, grab a snack and a coffee" while the "locals will have the opportunity to check out your pride and joy", the itinerary reads.
One previous entrant who is looking forward to next year is Stratford's deputy mayor, Alan Jamieson, who will be driving his 1956 Chevrolet Bel-Air in the event.
"It's good for the town, it brings people out and gives the town a good vibe."
Mayor Neil Volzke agrees. He says he is "pleased the event organisers have chosen to stop in Stratford for Americarna 2017".
"The community have really enjoyed viewing the cars in the past, and I am sure they will support it again."
Event director of Americarna New Zealand Ltd, John Rae, says they are delighted to have Stratford back on the route for the popular event. "We are still waiting to have funding confirmed, but as long as we get the funding, then Stratford is on the agenda."
Stratford Business Association (SBA) chairman Peter Dalziel says he is pleased to hear Stratford is set to be included in the event next year.
"We had a lot of feedback this year that people wanted to have Americarna in town which led to us writing to the organisers and asking if Stratford could be considered as a stop-off point for next year."
Peter says the SBA was then asked to provide some quotes for the cost of having the event in Stratford, including street entertainment and a potential road closure. "I understand the organisers have clear requirements when it comes to where the cars can be parked, but all of this can only be finalised once funding is confirmed."
If funding doesn't come through, Peter says he won't rule out other options.
"I know Inglewood successfully sought alternative funding for the event last year, so if the funding application for the event is declined, then we will certainly look at other options if we can."