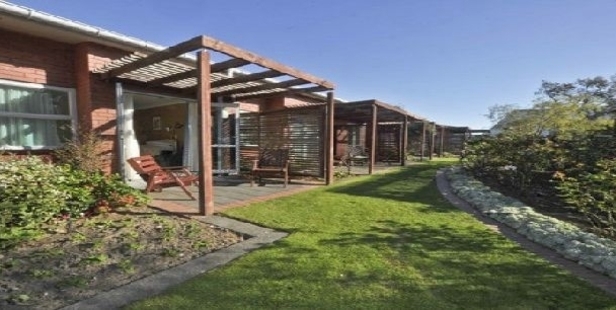 As the Stratford Hospice Shop celebrates one year in the new premises, chief executive of Hospice Taranaki Kevin Nielsen, says the shop has really blossomed in the new space.
"In the 12 months since the move, sales from the shop have effectively tripled. The success is attributable to the great work of the volunteer team and manager Tania Brown."
The increase in sales comes at a good time, says Kevin.
"Patient numbers across the province continue to rise. With increasing patient numbers there is a consequent increase in our operational costs. We have two nurses based in Stratford who work in liaison with the two nurses in Hawera to provide care and support to patients with life threatening illness who are able to remain in their own homes."
The nurses visit on whatever frequency is necessary, he says, including after hours. Over the past 12 months the two Stratford nurses have made more than 1100 home visits.
At the end of last month, 26 patients in the Central Taranaki region were receiving hospice care and support, while over the last 12 months 14 patients from the area have been admitted to Te Rangimarie for symptom management, respite care or end of life care.
Kevin says across the whole of Taranaki, over the last 12 months Hospice Taranaki has received more than 500 new patient referrals, an increase of 10 per cent on the previous year.
Kevin says hospice provides a range of services, including in-patient care at Te Rangimarie, medical care, bereavement and counselling support, social work and chaplaincy. Special beds, mattresses and wheelchairs are also loaned for patients being cared for at home.
All services provided by Hospice Taranaki are free to patients and families says Kevin.
"While Hospice Taranaki receives funding from the Taranaki District Health Board, we still need to raise over $1.6 million from the community to cover operational expenses."
Kevin says the four Hospice Shops in the region (Stratford, Westown, Waiwhakaiho and Hawera) contribute most of that target.
"With other public donations and grants from the TET and TSB Community Trusts, other philanthropic trusts and the outstanding support of the Taranaki community at large, it makes it possible for us to make ends meet."