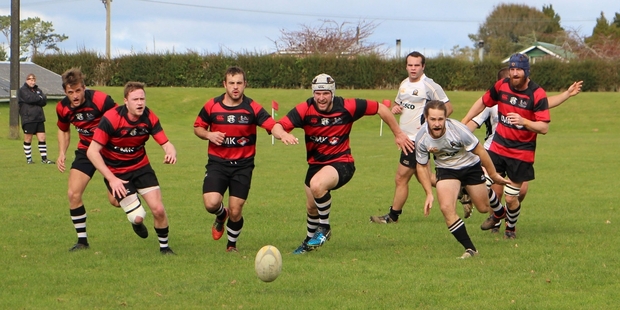 The Matthew & Co Stratford Senior Bs needed to bounce back from our loss to Tukapa last week.
With some key players missing from our lineup, we headed into battle against New Plymouth Old Boy's (NPOB).
Unfortunately, we didn't start well. Our scrum struggled early on, as did our line out. On defence for long periods, NPOB only managed 11 points in the first half, and this gave us some hope.
As the game drew on, our communication got better and our set pieces improved. Player of the day Lewis Marchant toiled well, but the pressure of defending started to wear us down and NPOB managed three unanswered tries.
Jason Burrows managed to break their line and dash 20m to score our first try, then Matty Arnold followed by scoring minutes later.
NPOB weren't finished though, and scored out wide, to finish the game 35-10 to NPOB.