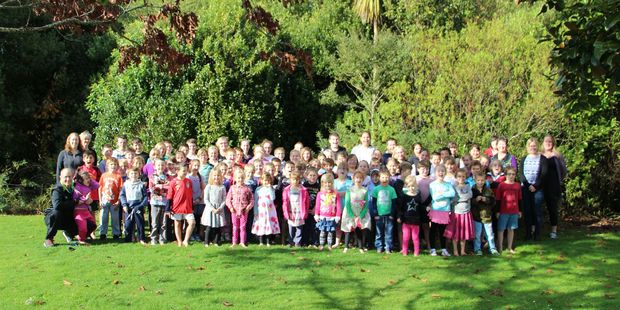 Kids raise funds for Campbell
Pupils at Midhirst Primary School left their uniforms at home on Friday, wearing mufti for the day to raise money for their sick friend, Campbell Robertson.
As well as wearing mufti, the youngsters enjoyed a sausage sizzle during the day, and raised $1006.80 for the Robertson family. Campbell's classmates also made cards for him, which will be sent to him in Auckland where he is in Starship Hospital undergoing chemotherapy after being diagnosed with Burkitts Lymphoma.
The school has a donation box at the school office for anyone wishing to donate to help Campbell and his family.
Principal Stuart Biessel says he is thrilled with the efforts put in by the school community, and is pleased they have been able to offer some practical help to Campbell's family.
"We are sending all our love and thoughts to the family at this time, and will continue to support them however we can."
On Sunday, a hairathon fundraiser took place at Suede - Hair by Design on Broadway where a group of hairdressers cut and combed their way to raising $2206 for the family by $15 haircuts and three raffles.
See our photopage on page 15 in this week's print edition of the Stratford Press for more pictures from the school mufti and the hairathon.