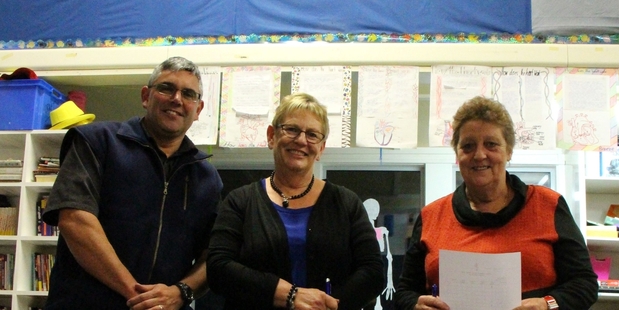 Secret families recipes and special ingredients went head to head in the Master Scone cook-offs on Friday night.
Each of the 13 teams thought they had the winning edge in their recipes that would tingle the judges' tastebuds.
Cheese scone connoisseurs Glenn Hansen, Gail Neilson and Joyce Lawrence were this year's judges and scored each team's creations based on a range of factors.
"I look for the overall experience. The look, taste and texture of the scones are all very important factors," says Joyce, who has judged for a number of years. First-time judge Glenn Hansen was blown away by the scones produced by junior section competitors.
"One team created a berry and chocolate scone, a cunning plan to make them stand out."
Gail Neilson, also in the judge's seat for the first time, says she began the each critique with a squeeze test.
"You don't want a scone that's too heavy. I was looking for scones that were fluffy and light."
The junior cook-off section this year was a hit with eight teams on the stage. With only a few points between the top teams, Eltham School took home bragging rights and the top prize.
In the senior section a range of techniques were adapted to create the perfect savoury treat. MP Chester Borrows confidently stepped up to the plate with team mate Jim Turahui. Chester says after a practise earlier in the week, the pair were eager to show their skills.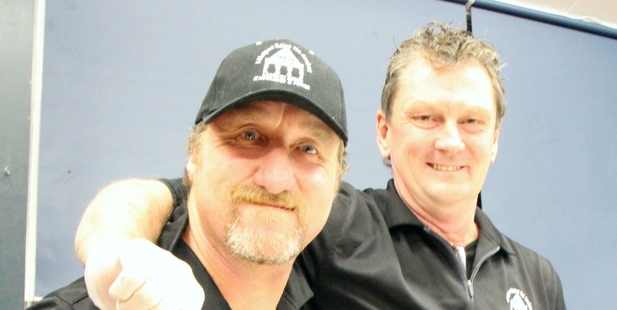 David Stewart of the Save The Eltham School Arches team believed it was his team's secret ingredient that would sway the judges.
"I can't tell you what it is, but believe me it is good!"
It worked - Save The Eltham Arches team won the top prize.