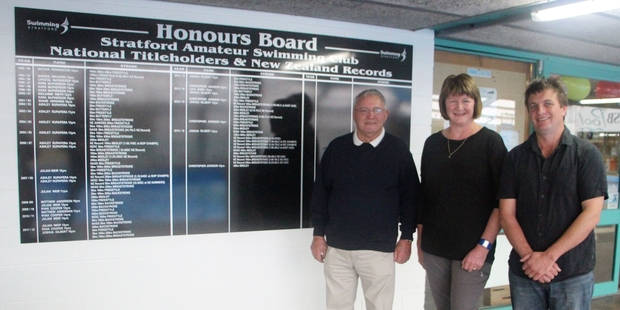 Stratford Swimming Club celebrated its top swimmers on Sunday, unveiling an honours board.
Past, present and life members of the club were invited to the unveiling, with mayor Neil Volzke.
Club member Diane Cooper says the project was more than 10 years in the making and the honours board recognises many talented and high achieving swimmers who represented the club over the past 30 years.
"We are very proud of our club and the performances that our swimmers have achieved both at national and international levels".
Diane says Stratford punches above its weight in national swimming competitions, holding fourth place at recent swimming meets behind large centres such as Auckland and Wellington.