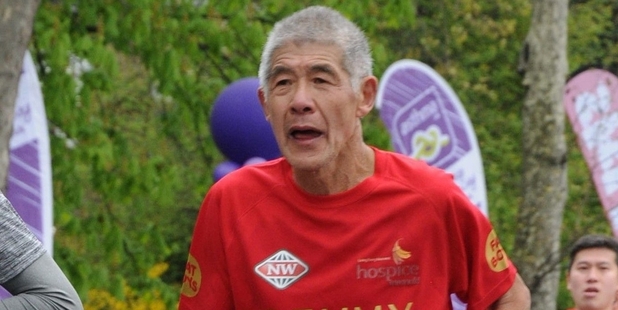 Famed marathon runner Hal Higdon once said "the pride in finishing a marathon is much greater than all the pain endured during the marathon," which means Jimmy Lim has plenty to be proud of.
In April, Jimmy completed the world famous London marathon after being chosen as one of only 25 New Zealanders to compete.
Jimmy, a keen marathon runner, finished the 42.2 kilometre race in four hours, seven minutes, placing 20th out of 151 runners in his age group of 70-74 years.
The London Marathon is the largest single fundraiser in the world, with most participants running to raise money for a charity or cause. Jimmy chose to raise money for Taranaki Hospice.
"I was thrilled to have finished the race under my goal of four hours, 15 minutes but the biggest accomplishment for me was raising $5000 for Taranaki Hospice."
Jimmy says it was through the help of the Stratford community that he was able to raise such a significant amount.
He did this through donations from customers at Stratford New World, where he was the previous owner operator, as well as donations by local community groups and individuals.
"The checkout staff at Stratford New World did a fantastic job of sharing my cause with all the generous customers. I can't thank everyone enough for all the support I received."
Jimmy says Taranaki Hospice was an obvious choice to fundraise for because of the support they provided for so many families. He will be handing over the cheque to Taranaki Hospice later this week.
Jimmy says being a part of the London marathon was something he'll never forget.
"It was such a well run event and there were 38,000 supporters cheering us on. It was such a great experience." The London marathon will be his last full marathon.
"It's a great way to end on a high, but I think at my age I will stick to half marathons from now on."