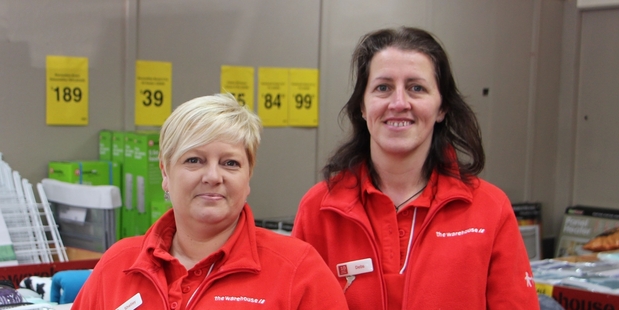 A temporary Warehouse store is in town for the next few months and has been well received by shoppers, says Norman Woods, head of store support for The Warehouse.
The store returned to Stratford after a successful stint last year.
"People told us they were happy to have us in town, so we are happy to have been able to come back and offer shoppers the chance to stock up."
Norman says the four staff working in the Stratford store also offer a personal shopping service where they can order in items customers want from Hawera.
"And we can get it to Stratford in the next 24 or 48 hours for them".
While all four staff normally work in the Hawera store, they are all enjoying Stratford.
"One staff member lives in Eltham and one of the other team members lives in Stratford, while the other two are enjoying getting to know the area."
The Warehouse Pop Up store is on Broadway. Open Mondays to Fridays 9am to 5pm and Saturdays 10am - 3-pm.