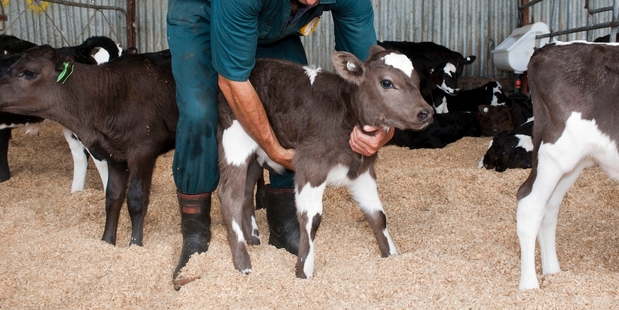 Six Bobby Calf Focus events will be held in Taranaki to bring dairy farm owners and managers up to date with their responsibilities and to help them prepare for the calving season.
The events will be held in Opunake/Manaia (May 18), Waverley (May 19), Inglewood and Hawera (May 26), Waitara (May 31) and Stratford (May 31).
The 1.5 hour workshop, delivered by vets, has been developed by DairyNZ to give farm owners and managers a clear understanding of their responsibilities and provide them with tools for communicating messages to team members and transporters.
Topics will include fit-for-transport requirements, loading facilities, good staff management, and information about the proposed changes to the animal welfare minimum standards.
DairyNZ's animal husbandry and welfare team manager Chris Leach says everyone on farm has a part to play to ensure all animals are treated with respect and cared for in a healthy and safe environment.
"Ensuring that we have high standards of animal husbandry and welfare on our farms is good for us, our farm teams, our animals, our industry, and New Zealand's reputation."
For more details on the events and to order resources visit dairynz.co.nz/calves.