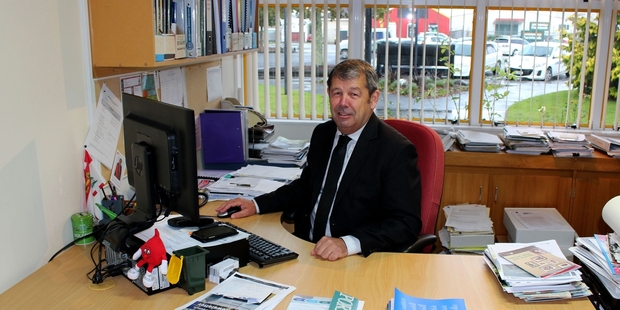 Being mayor is both "challenging and rewarding" says current Stratford mayor Neil Volzke, who has confirmed he will stand again in October's local government elections.
The question now is if anyone will step forward and challenge Neil, who has been mayor for seven years.
The 2013 elections saw him win the seat in a landslide victory against challenger Tony Milham who received 390 votes against Neil's 2519.
Tony says he has yet to decide if he will stand again this year.
"I have been approached by a few people who have asked me to stand, but at this point I am still considering if my work and other commitments will allow me the time needed to run for mayor."
Neil says he is a firm believer in the democratic process and is therefore "quite happy" for it not to be a one horse race.
With more than one candidate there is the opportunity for issues to be publicly debated and for voters to be able to ask questions and engage with the process.
Neil says he feels council has been successful under his leadership since he was first elected mayor in 2009, following the death of mayor John Edwards in office. Neil was then re-elected in 2010 and 2013.
We are a very small council but we are very effective. We have managed to keep rates at an affordable level and Stratford remains an attractive place to live.
Ensuring Stratford continues to attract homebuyers is important, says Neil, who says he hopes to be in office to see council progress the plans for a staged residential subdivision in the town over the next three years. He points to the current redevelopment of the Stratford library along with the developments at the Stratford Holiday Park as being examples of successful council initiatives in recent times.
With some current councillors already announcing they won't be standing this year, there will be space for new candidates and Neil hopes people from a broad cross section of the community will stand.
"It would be good to have a balanced cross section of our community represented."
Asked what qualities are important for a councillor, Neil says "good old fashioned common sense is at the top of my list, as well as a passion for the community and district you live in".