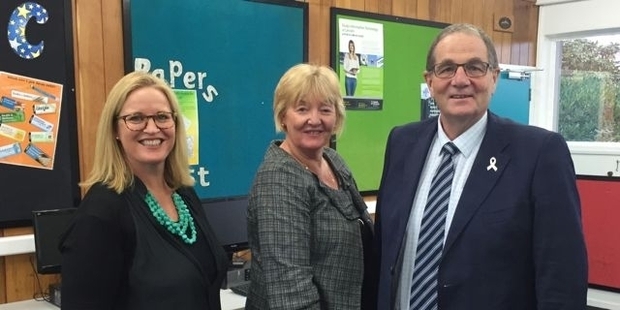 Students from St Mary's Diocesan school met with MPs Louise Upston and Chester Borrows last Tuesday afternoon.
Louise, Minister for Women, spoke to the year 13 students about her journey into politics and life lessons learnt along the way. The students will meet with both MPs again later in the year when they visit parliament.
"Everyone has a responsibility to perform to their highest level and it is my job as an elected representative to give young people every opportunity to experience what success might look like," says Chester. "This is not about party politics or preferences, this is about representation, advocacy and encouragement. If I can get these young women to meet up with the likes of Louise, Paula Bennett, Hekia Parata, Jacinda Ardern, Annette King and other leaders, male or female, then I will."