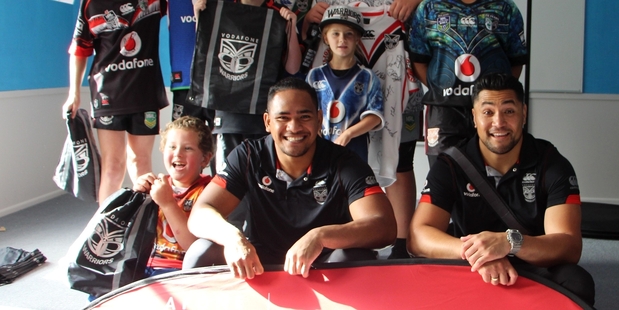 The importance of drinking lots of water and having a good night's sleep were key messages on Thursday morning when members of the New Zealand Warriors visited Kaponga School.
Warriors centre Solomone Kata, community ambassador Jordan Ropati and strength and power coach Brendan Inkster shared tips with the pupils on how to perform at their best on and off the field. Pupils also took the opportunity to get autographs on their supporters gear for the game on Saturday night.
Principal Shane Downs says he was delighted that Kaponga School was one of only eight schools in Taranaki to be visited by members of the New Zealand Warriors.
Jacob Bequest, 10, says getting to meet Solomone, the highest scoring player in the team for 2015, was very exciting.
"He signed my Warriors jersey and took selfies with people. He was really cool."
Check out the photopage for more photos of Kaponga School students.