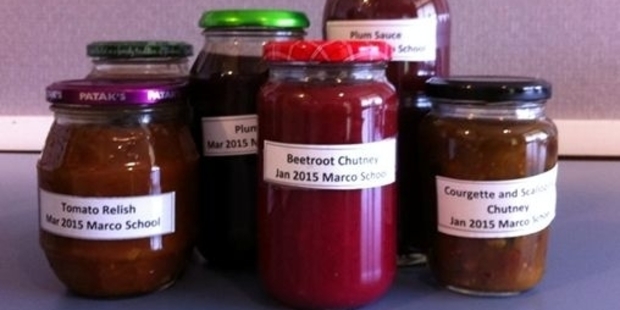 It's time to stock up the pantry with the fantastic preserves made by Marco School pupils.
This yearly fundraiser is always popular and with good reason - the preserves are absolutely delicious!
Preserves will be for sale outside the ANZ bank in Stratford this Saturday, May 28 between 10am and 1pm. All profits go to the school's fundraising for their enviroschool projects.
Selling for $5 each, there is a range of great products on sale, including plum sauce, tomato relish, scallapino and courgette chutney, beetroot chutney, plum chutney and plum jam.