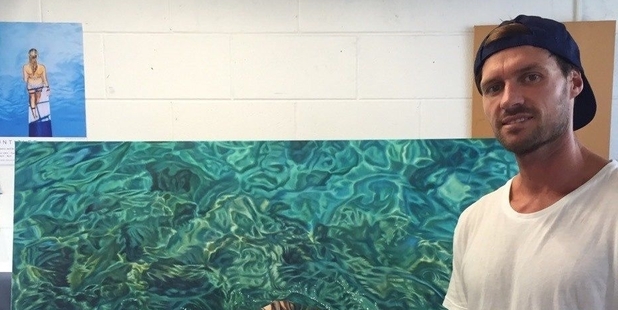 Percy Thomson Gallery is proud to host the 2016 Taranaki Arts Trail Exhibition from May 27 - June 19.
On the weekend of June 11 and 12, more than 70 Taranaki artists will open their studios and workshops to the public, providing a unique opportunity for the art-loving public to meet them, view their work and discuss the finer points of their craft.
Percy Thomson Gallery will be exhibiting artwork from most of the trail artists, and the majority will be for sale. We will also have a selection of work from artists who are exhibiting in 'Places of interest'.
The 2016 Trail Challenge for participating artists is 'An Open and Shut Case'. These works are based on a CD case and will be available for sale at Percy Thomson Gallery on opening night. Money raised from these will help fund the trail.
Taranaki Arts Trail co-ordinator Amanda Hewlett says the ultimate aim of the trail is to build a greater understanding in the community of the process involved and the skills required in creating a work of art.
To assist visitors in planning their self-guided tour, it has been divided geographically into five smaller sections. These are North, East, South, West and New Plymouth. Admission is free. The artists' studios and workshops are open from 9.30am to 4.30pm on the weekend of June 11 and 12. Percy Thomson Gallery will extend its hours to be open at the same times.
Some artists are also open on Friday, June 10. Details are on the individual artist's page.
Brochures and accompanying maps are available from the gallery, libraries and I-site centres.
Visit the exhibition at Percy Thomson before the trail to get a measure of the artists and select the studios you wish to visit.
You are welcome to attend the opening/preview function on Friday, May 27 at 7pm. Gumboot Tango are performing.