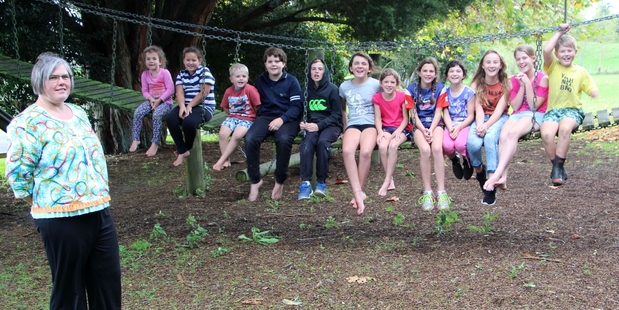 Theresa Jones says her new role as principal of Waitoriki School is the "best of both worlds".
With almost 20 years experience teaching, Theresa says she is pleased that taking on the principal role at Waitoriki School keeps her in classroom. As the sole charge position, Theresa teaches three days a week which she feels has gives her the opportunity to get to know the students.
"I have never worked at a school before where every pupil makes an effort to pop their head in and say 'good morning' to me on their way into school, it's wonderful."
Theresa says it isn't just the students who have made her feel welcome at the new school, "the families and the community as a whole have been very welcoming and supportive".
She adds that the school's board of trustees has also been very supportive of her in the new role.
Theresa started in the role at the beginning of the term and has hit the ground running with some new initiatives for the pupils.
"We are focusing on the beautification of our school so we can be proud of our school environment. The kids have been hard at work cleaning up the school grounds, inside and outside the classroom."
Theresa says she would like to see the school be more actively involved in the enviro-schools programme. "I am looking forward to getting the pupils involved in a planting programme around the school, which also aligns with the beautification process."