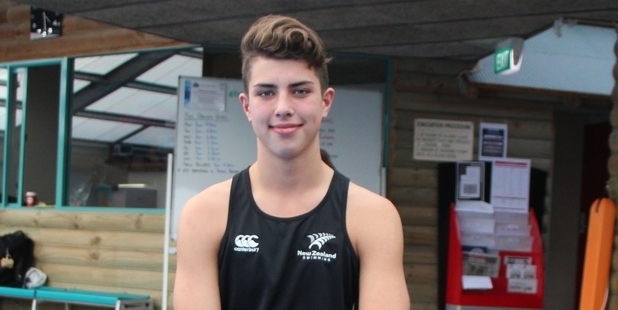 After breaking four New Zealand swimming records in the last two months and being selected for the Sport Taranaki Future Champions programme, Joshua Gilbert is making a splash in the world of competitive swimming.
The Stratford High School student is the youngest athlete, at only 14, to be selected in this year's Sport Taranaki Future Champions programme.
The programme is aimed at recognising, acknowledging and supporting development of talented young athletes within Taranaki.
Joshua says he excited to be named in the programme after going through a thorough application and interview process.
"I had to speak to Sport Taranaki about what my short and long-term goals were for my swimming."
Joshua says he is pleased to share that he has already achieved his short-term goal by attending the National Age Group Championships in Wellington in April and broke three New Zealand swimming records. These achievements all get him a step closer to his long-term goal of one day representing New Zealand at the Olympics, he says.
Joshua says as part of the programme, Sport Taranaki will aid in his personal development and help him gain higher honours by providing access to the experts that work with New Zealand's sporting elite.
While Joshua, who is a member of the CMK Flyers Swim Squad, has had a bit of down time from competing, taking a two-week break following the national competition, he was back in the pool last Monday morning to continue his rigorous training schedule.
"I am looking forward to spring when I head back into the competition season, to see how much I have improved as part of the programme."
As well as support from Sport Taranaki, Joshua says he grateful to all his sponsors who have helped him achieved his swimming goals, including Taranaki Electricity Trust, TET Multisport Centre, Toko Lions Club, and the TSB Community Trust.