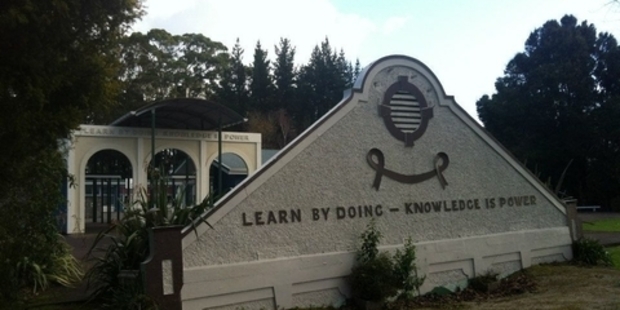 An official ground breaking ceremony is within sight for the Save The Eltham School Arches Committee (STESA) after making a decision on a contractor for the restoration project.
At a meeting earlier this month it was decided that local firm Ngaere Earth Movers will take on the restoration project that will see the reconstruction of the Eltham School arches and chairman David Stewart says the committee is eager to see the project get underway.
We are very pleased to be working with a firm who are not only local but also have a passion for preserving the history in our community.
David says six firms from central and south Taranaki prepared bids for the project, "it was great to see how many local businesses wanted to be involved".
Work will begin in July at the start of the school holidays with an intended completion date before the end of September.
David says the STESA Committee continue to be impressed by the support for the project that is coming in from local businesses, groups and individuals. Hugh Barnes, of Hugh Barnes Construction, donated his time and expertise to prepare the plans for re-construction of the arches and helped the committee prepare the application for consent from the South Taranaki District Council.
"Hugh has been amazing, he has put in so much time and effort to help us."
David says the project has also seen overwhelming support from Eltham School and the Board of Trustees. "Kathryn Pick (principal) has backed us 100 per cent with the project and is even working with a landscaper to re-design the gardens at the front of the school so that the arches will be a real focal point."
Although the project is moving ahead David says the committee is still looking for funding and sponsorship. The option of buying a brick within the archway is still available, where individuals, groups and families can buy a brick for $100 and have up to three lines of text etched into it.
For more information about how you can buy a brick, or to keep updated with the progress of the project, search Save The Arches on Facebook.