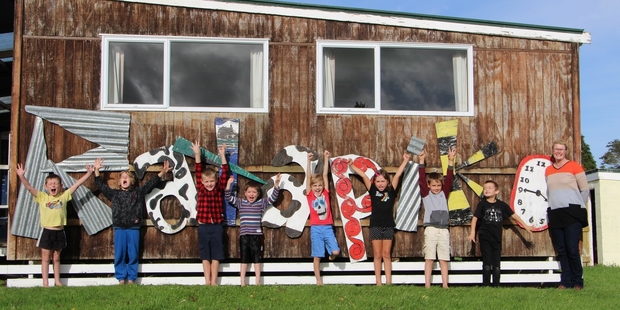 Lisa Hill says she is excited to be taking on a new challenge in her role as Ratapiko School's new principal.
Lisa, who began her new role at the beginning of the second term, says she has received a very warm welcome from the school and wider community.
The community of Ratapiko are very involved with the school and have welcomed me with open arms.
Lisa says she is pleased to have the opportunity to take on a principal role that still allows her time in the classroom, teaching three days a week.
"Teaching has always been my passion. Ever since I was at school I knew I wanted to be a teacher." Her role at Ratapiko School allows her to learn more about the managerial aspects of the school while still staying connected with the pupils.
The term began with something of a bang as the school's science unit has been focused on fizzing and foaming.
She would love to see the school take on environmental goals as well as join the Enviro-schools programme.
"We have access to fantastic local resources, such as the lake. It would be great to incorporate these into the curriculum."
Lisa says as the school is one of the oldest in Central Taranaki, she wants the pupils to have a good understanding of the history of the area.
With a strong sense of the history the school can grow its identity in the community.
In line with Lisa's focus on identity, the school's PTA is running a fundraiser this week to raise money for new sports uniforms.
"It is encouraging to see how committed the parents are to making this school great.
"I am so happy to be a part of Ratapiko School."
Ratapiko School's PTA fundraiser is a Casino Night, this Friday, May 20 at Ratapiko Hall. Tickets are $25 per person, available from the school. Limited door sales available.