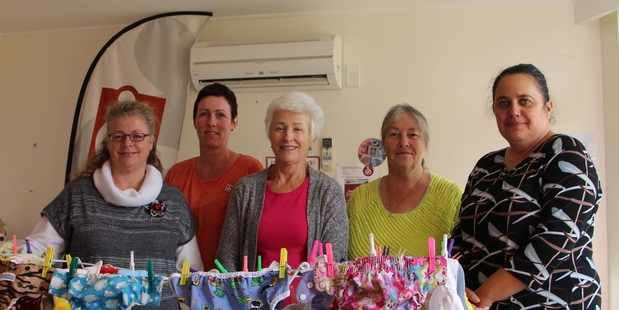 An organisation that looks after families in need in our community is in need of your help.
The Taranaki branch of Pregnancy Help needs a new governing board to help provide a strategic direction.
Lorna Hobo, administrator for Pregnancy Help Taranaki, says the volunteers and staff members provide help and information to a huge number of families throughout the region. "But we are just ticking over, day to day. It would be great to have a board that is innovative and can give us some strategic direction for the branch."
Lorna says a board of governance also ensures the safe practise and management of all the paid staff and volunteers within the organisation.
"While it is possible for paid staff members to make up the board of governance, we would rather have an independent group who are interested in what we do, how we do it and how we stay relevant within our community."
Although the branch is based in Stratford, Lorna says that shouldn't deter anyone from the wider Taranaki area from getting involved.
"Our branch serves the whole region and more than 35 per cent of our client base is in North Taranaki."
She says the role would suit, but is not limited to, those with a background in social welfare, mental health or midwifery or simply those who are passionate about mums and babies in our community.
The branch is looking for around six people to form a board, and the opportunity to join is open to anyone in the community.
Supporting families and mothers-to-be in our community is a job for everyone, men and women, young and old.
If you are interested in joining the Pregnancy Help Taranaki governance board or would like more information check out www.pregnancyhelp.org.nz. Or contact Pregnancy Help national president Diane Thornton nationalpresident@pregnancyhelp.org.nz. Expressions of interest need to be received by May 20, 2016.