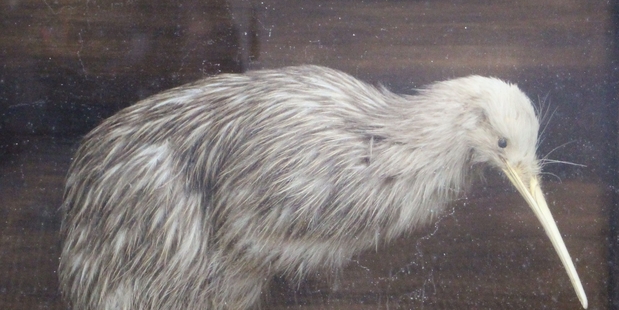 The people of Whangamomona have spoken and the message is clear. They want to bury their dead and have their kiwi back!
A dozen members of the public attended the ordinary meeting of Stratford District Council held in the Republic of Whangamomona last week, with some taking the opportunity to speak at the public forum held before the meeting.
Mayor Neil Volzke says he was delighted with the turnout.
It was great to see such a good number of locals turn up, there were certainly more members of the public present than we get at any meeting held in town.
Neil sees the turnout as a positive sign. "People are clearly engaged and feel able to take the opportunity to raise any issues they may have."
One of the issues raised by Whangamomona resident Jo Conner, was the Whangamomona Cemetery and it's potential re-opening. "I believe there would be interest in it being reopened," he told councillors. "From my own perspective I'd like to be buried there."
The cemetery was closed in 1994 and since then has had sheep grazing on the land. Stratford District Council parks and property manager Neil Cooper said the re-opening of a cemetery falls under the Ministry of Health. He said council can make a submission to the ministry should they wish the cemetery to be re-opened. He said there would be a slightly higher cost to ratepayers regarding maintenance, "but it wouldn't be substantial".
Councillors requested a report into the options so they can make an informed decision on it.
Another request put to councillors was in regard to the repatriation of a vintage taxidermy kiwi. Local farmer John Weston told councillors he remembered the bird, currently living at the Stratford i-Site, as being on display at Whangamomona School before it closed. "Then none of us knew what happened to it, it was missing for years. It was finally found under a bed in the house of a Whangamomona resident and then somehow ended up at the Stratford i-Site. We'd like it back, it should be on display in Whangamomona for tourists to the Republic to see."
Councillors are happy for the kiwi to return, with Mayor Neil Volzke saying this seemed "a reasonable request". He quipped "we are certainly keen to ensure diplomatic relations with our neighbours in the Republic remain strong. Negotiations and planning have since begun for the official repatriation ceremony on Whangamomona Republic Day next year".