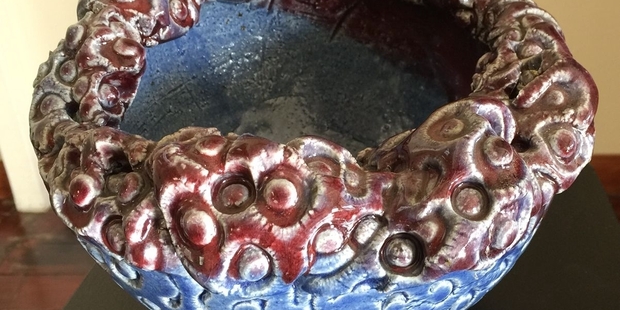 The Village Gallery in Eltham will be opening their newest exhibition Daring to Differ on Monday, May 9.
This exhibition includes a range of guest artists, all of whom have ties to the local area.
Jocelyn and Lyal Barrett are photographers from Stratford and will be featuring a range of nature-themed images.
Mark Bloomfield is a sculptor from Ngaere. Mark held a popular solo exhibition at the gallery in 2009, which he called A Bloke in his Shed.
Mark uses wood, sometimes driftwood or recycled native timber, stone, hebel (aerated concrete), glass and metal to make his sculpted creations.
Tracey Bourke is a potter and photographer who was born in Eltham and is currently living in Auckland. She will have several examples of her pottery on display as well as some cards printed from her own photographic images.
Bernadette Ballantyne is a painter and printmaker who was also born in Eltham and currently living in Auckland. She has a degree in Fine Arts from Whanganui UCOL. She has recently been working on a series of small prints which will be at the exhibition.