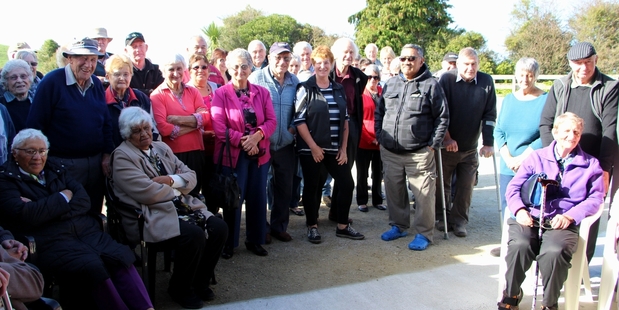 Margaret and Peter Dalziel hosted senior members of the Manaia community last Wednesday morning at Dolly's Milk.
The farm visit was organised by the Manaia Lions Club and visitors got the chance to learn about how the Dolly's Milk vending machine works, as well as all the health benefits that come with drinking raw milk.
The Manaia Lions Club organises outings for the senior members of their community once a month and after visiting Dolly's Milk on Wednesday the bus headed east for a trip to Whangamomona.
Margaret says she and Peter love to host groups who are interested in learning more about Dolly's Milk. If you want to organise a visit with your school or community group phone (06) 928 4560.