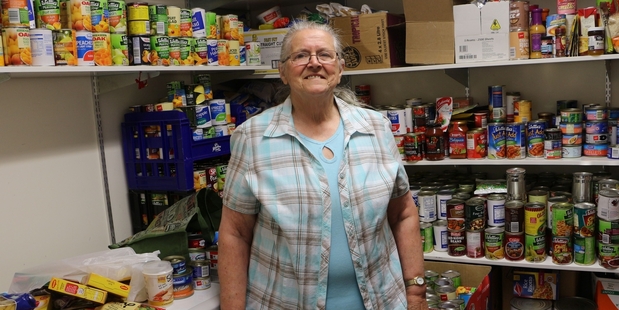 For the last 25 years when a family in the Stratford community was in need, it was the friendly face of Elva Thomas who was there to help.
But now, Elva says it is time to look after her own family. After two decades of volunteer work with the Stratford Community Foodbank, Elva is retiring as Foodbank co-ordinator to care for her husband.
"I know I am going to miss it so much but it's the right time."
Elva, who has been a volunteer with the Foodbank since it was first established, says she has met so many wonderful people in the community.
"Meeting new people was always a highlight for me. I did hear some very sad stories but if I could send a family off with some help and a smile it made me feel good."
Other stand-out memories have been sitting down to morning tea with Helen Clark in 1997 when she visited the Foodbank and meeting Andrew Little in recent years.
Elva says over the past five years she had noticed an increase in local families needing help from the Foodbank.
"With the changes in the dairy industry I have met more and more new faces."
This is why it is so important to support the Foodbank through donations.
"Fresh produce and canned goods are always welcome. All donations are greatly appreciated."
While Elva has said goodbye to her work with the Foodbank she says she and her husband are not leaving the district.
"I will still be out and about in the community and I intend to stay involved with the Positive Aging group in Stratford."
Elva was farewelled on Friday morning by the staff of the Stratford Community Foodbank.
With a change of guard comes a change in phone number. Please note that the Community Foodbank at the Stratford Community House is open Tuesdays between 10am and 12pm only. The emergency phone number is now 021 024 17741.