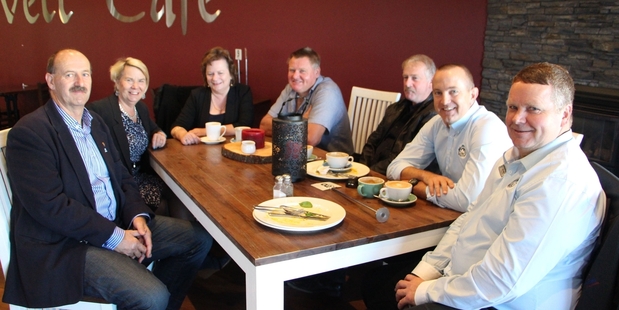 Conservation was the topic of conversation at a breakfast meeting hosted by MPs Chester Borrows and Nicky Wagner last Wednesday morning.
Nicky was visiting Taranaki in her role as the Associate Minister of Conservation and was joined for breakfast by representatives of local conservation groups, including the Eastern Taranaki Environmental Trust, Taranaki Kiwi Trust, Rotokare Trust and the Taranaki Biodiversity Trust.
At the meeting Nicky said while she has four portfolios as her role as MP, conservation is closest to her heart.
"New Zealanders closely relate to the natural environment and today's meeting is an example of this."
Nicky went on to say that while there is no doubt that every dollar of the governments budget could be spent on the environment it is just not feasible.
"This is why it is our best option for conservation groups to work cooperatively to ensure we protect natural New Zealand."
Following the meeting Chester and Nicky toured the Taranaki Regional Council and visited the Rotokare Scenic Reserve.