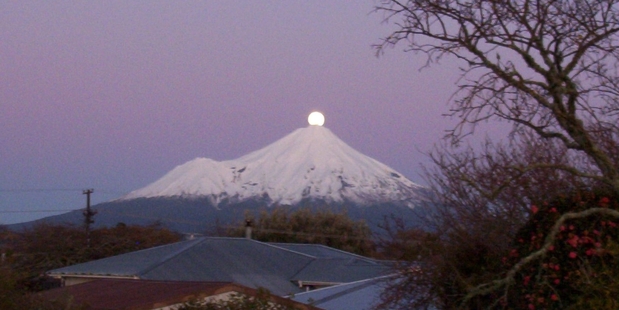 We have asked our readers to send us their favourite pictures that capture what they love about living here and we have been flooded with wonderful images.
John Kearton took this photo from the balcony of his home in September of last year.
"The full moon perched directly on top of the mountain, like a beacon. A rare shot indeed."
Send your favourite photos to editor@stratfordpress.co.nz with your contact details and where the photo was taken.