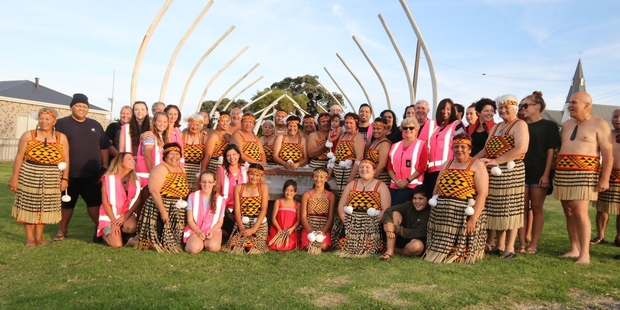 Raising money for two worthy organisations, highlighting Taranaki as a tourist destination and having a whole lot of fun are the goals for newly-established charitable organisation Stepup Taranaki.
They want to get the region dancing with their fundraising project that will be a first in New Zealand.
Board member Debbie Gadsby the group wants to create a music video, set to the sounds of Poi E, starring local people, set in 21 of Taranaki's most well-known locations, and Stratford has made the cut.
Stratford's part in the music video will include motorcyclists riding up and down Broadway as Stratford residents line the street and dance.
"We invite everyone to come along and join in the fun."
Thanks to support from the Stratford District Council, Downer and the NZ Transport Agency the group has been granted a road closure for Broadway on June 5 for the Stratford scene to be shot says board member Janice Halliburton.
"We have been overwhelmed with support from local councils and authorities as well as sponsorship from local businesses around the region."
Debbie said that sponsors of Stepup Taranaki are helping to cover the cost of the project as well as the cost of producing promotional gear such as t-shirts. As the project develops sponsorship packages can be created for local businesses who want to get involved.
"All the money raised from this project is being donated to the Taranaki Young Persons' Trust and the South Taranaki Hospice."
The charities chosen were selected by the Stepup Taranaki board, which is made up of 30 Taranaki volunteers. Photographer Edward Aish is filming the project and all the choreography is being organised by Carolyn Murphy.
Janice says the project has already gained more momentum than the board ever expected.
"We just can't believe how quickly groups are getting behind this."
Debbie says she hopes the Stratford community is going to be just as eager to be involved.
To find out how you can be involved in Stepup Taranaki's music video or to see where they are filming next, search Stepup Taranaki on Facebook.