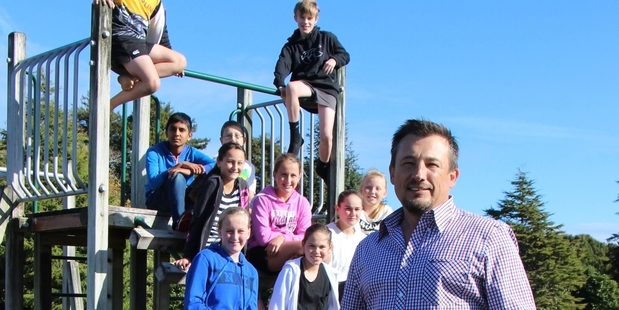 As students throughout the district settled back into school for term two, there was a new face at Stratford Primary School.
Jason Elder, Stratford Primary School's new principal, says he has been overwhelmed by the warm welcome by the team at his new school.
"The team at Stratford Primary are a really great group of people and have made me feel very welcome."
Jason was the principal of Norfolk School since July 2006 and says he looking forward to the challenge of a bigger school. Building relationships with staff, students and parents is high on his priority list.
"In particular I want the parents of the school to feel welcome as well as comfortable sharing their ideas with me."
Jason adds that if parents or families see him out and about in the community he encourages them to come and introduce themselves.
"I will take a while to match faces to names however. But I have set myself a challenge to learn the pupils' names by the end of the term."
Jason says he believes schools are the centre of any community and he wants to bring to life the community's vision for Stratford Primary School.
"I think it is important that we as a community look at the students and think about what kind of people we want them to be as adults and work together to achieve that."
In Norfolk School's most recent Education Review it was identified that the school was very well placed to sustain and improve its performance and Jason says he wants to develop that same environment at Stratford.
"I think it is important that we always look at how we can improve the school environment, with a focus on the kids."