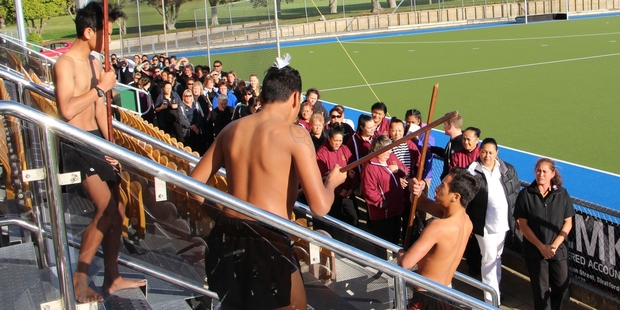 All of the Top Seeded pool players in the North Island are in Stratford this week for the Clubs New Zealand 2016 North Island Ladies 8 Ball Tournament.
The event is being held at the TET Multisport Centre and is hosted by the Stratford Club. Jacki Berry, tournament convenor, says 115 pool players are competing for the title, and for fans of the sport this tournament is one to watch.
"We are so pleased to be hosting this tournament. It is gearing up to be a fantastic competition."
Jacki says the players entered in the event are very talented, including several returning champions. The competition was opened up to all singles and pairs players in the North Island registered with Clubs New Zealand.
An official welcome was held on Tuesday morning by mayor Neil Volzke and past Stratford Club president and current chairman of the Taranaki Electricity Trust Brian Jeffares. The pairs competition ran on Tuesday and Wednesday with the singles competition on Thursday. The finals will be held on Saturday, April 30.
"Spectators are welcome to watch the players at their best," says Jacki.
The TET Multisport Centre is open all day throughout the tournament with bar and restaurant facilities for spectators and competitors.
Spectators are also invited to enjoy the entertainment throughout the tournament. Raybern Entertainment will have karaoke at the TET Multisport Centre tonight and Check 1-2 will be performing live music on Saturday night following the finals.
Jacki says this is the first time the Stratford Club has hosted the annual tournament and hopes that competitors have a chance to get out during their stay here to enjoy all that Stratford has to offer.
"We have been blown away by the entry numbers. We never expected to have 115 entrants."
Jacki adds the Stratford Club has also been humbled by the support from local businesses for the event. "We are going to be able to show the competitors a fantastic time while they are in Stratford, as well as offer awesome cash prizes to the winners."
Winners will also be going home with gifts from local businesses.