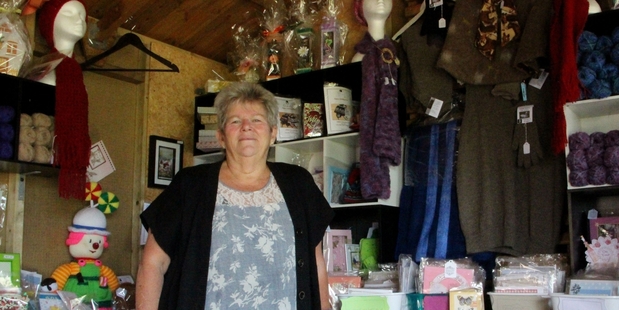 Did you know wool from Alpacas is 30 percent warmer than traditional sheep's wool?
Alpaca wool is also very light weight and hypo-allergenic. It's for these reasons that Ruth Prankerd of Moonacre Alpaca's has opened an Alpaca product and craft shop at her home on Rawhitiroa Road, Eltham.
Ruth and her husband Murray own Moonacre Alpaca Farm, which has more than 40 alpacas.
"I have always wanted to own alpacas, and when the dairy price dropped again we thought this is the right time to try something new."
The couple have had the alpacas since August 2015 and completed their first shear earlier this year.
"We are waiting on the wool to be processed before we can experiment with natural dying and spinning it ourselves."
In the meantime, Ruth is selling alpaca products, such as clothing, blankets and wool from her newly-established craft shop next to her home.
"All the alpaca products we currently stock are New Zealand-made and we intend to have our own products in there as soon as possible."
As well as alpaca products, the shop sells a range of hand-crafted gifts made by Ruth, treasures such as knitted toys and gift cards and boxes.
"I have always loved crafts. It has always been a creative outlet for me."
For more information search Moonacre Alpacas on Facebook or visit the shop at 506 Rawhitiroa Road, Eltham.