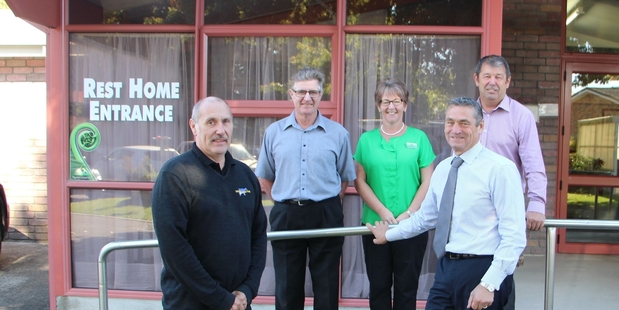 Maryann Rest Home and Hospital has been donated a water pump from Dairymaster Stratford this week, to be used as a back up for the facility's current pump.
"It is fantastic to see a community-owned facility being supported by a local business," says Peter McDonald, AgeCare Central chairman.
Craig Burrows, director of Dairymaster Stratford, says the rest home facility only has one pump for the sewage system. If it's down for repairs or servicing the whole facility is affected.
"We could see that the facility was in need of the pump and are happy to provide them with this vital piece of equipment."
The pump is worth thousands of dollars and Peter says AgeCare Central could not be more grateful for the donation.
"This is an essential piece of equipment for the facility. This donation by Dairymaster Stratford will make a huge difference."
Peter says as AgeCare Central has purchased all the all the shares held by the Taranaki Electricity Trust (TET) in Maryann Rest Home and Hospital it is now a wholly community-owned facility.
"With the support of local businesses such as Dairymaster, AgeCare Central can continue looking after the elderly members of our community as well as provide almost 100 jobs."