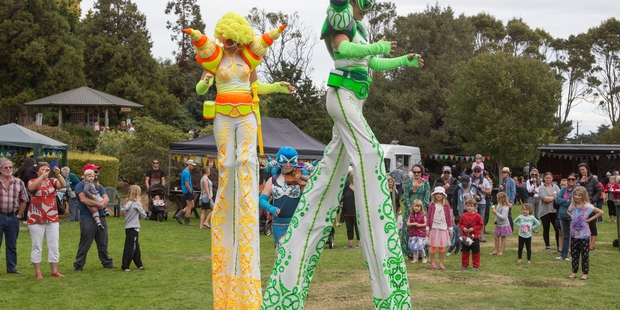 Earlier this month fairgoers to Hollard Gardens Country Fair were greeted with produce, fair weather and the welcoming sound of the Taranaki Ukestra - a ukulele caravan of 25 players.
Master of ceremonies for the event Michael Self showed his trademark enthusiasm as he led visitors through the prize-giving, demonstrations and told stories about Bernie and Rose Hollard's enchanting gardens, now owned and managed by Taranaki Regional Council on behalf of the people of Taranaki. Everything from gourmet pizza to plants and crafts was on offer, and fairgoers proudly entered their own produce in the harvest competitions.
The Inglis family from Eltham and the Sutton family from Okato were the big winners, entering all categories and collecting prizes.
Those who didn't win also had plenty to keep them happy, including pony rides and performances from the Morris Dancers, Taranaki Swiss Club and Rainbow Stiltwalkers.