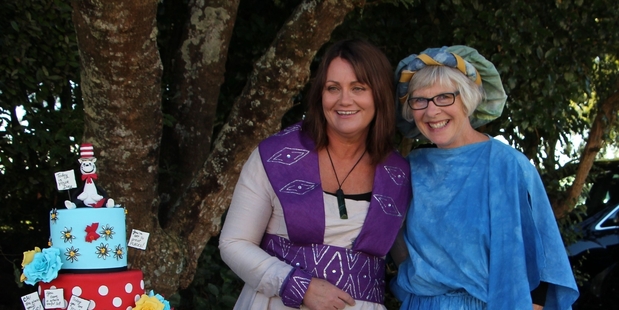 Staff and pupils of Stratford Primary School farewelled acting principal Kerry Nancarrow on Friday with a tree planting ceremony.
Kerry has been a teacher at Stratford Primary School (SPS) since 2000 and is leaving to become principal at Matapu School. The school's environmental group, the SPS Tuis, presented Kerry with a native kowhai tree which was planted in the school's front garden.
Kerry thanked the school community for their support during her time at SPS and says she looks forward to visiting the school and seeing her tree.
Kerry says while she is sad to be leaving, she is very excited about her new role.
Friday was also the school's annual Shakespeare Day, where staff and student dress in period clothing and enjoy a day filled with games from the era.