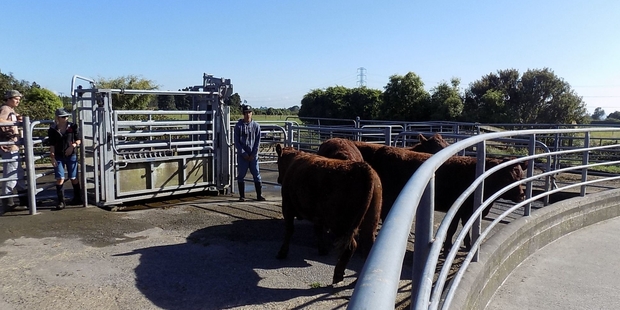 Taratahi Taranaki's Work Ready Level 3 students were busy last week on farm drenching and handling livestock.
The National Certificate in Farming Skills (Work Ready) programme has been developed to help students get the core skills needed to start a career in agriculture.
Students can specialise in both sheep and beef or dairy farming.
The programme is split into three main areas - theory, technical skills and practical farm work, which are carried out mainly on-farm, in the workshop and a small amount in the classroom. This helps students gain a good mix of essential skills and knowledge in many important aspects of farming and farm production.