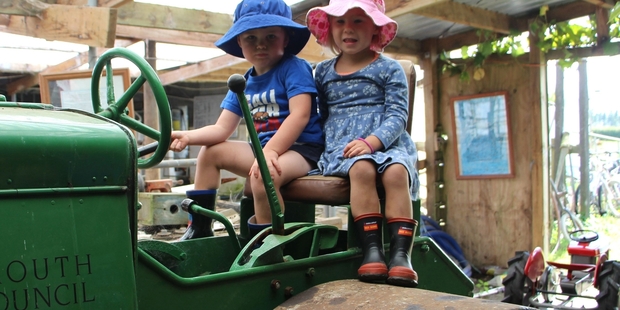 Exploring secret tunnels, navigating mazes, magic carpet rides and cow petting were just a few of the activities the children of Paua Home-Based Care Service enjoyed last week at the Fernbrooke Farm Amusement Park.
Visiting teacher Sharon Radford says Paua groups from all around Taranaki get together for monthly outings with the educators, children in care and their families.
"Everyone had so much fun being showed around by Dave at Fernbrooke Farm Amusement Park. The children were buzzing with all day."