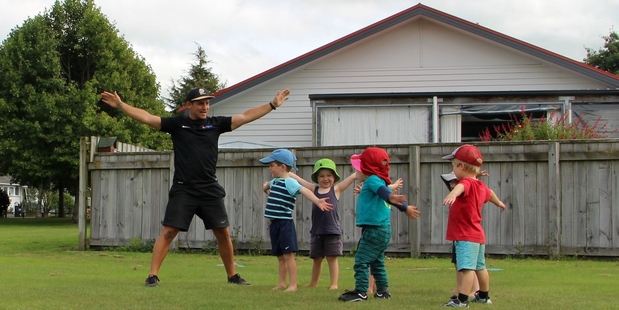 Having a vegetable-rich menu and lots of physical activity has seen Koru Kindergarten in Stratford receive a Healthy Heart Award.
On Friday afternoon, Anne Berrie, Heart Foundation Taranaki health promotion co-ordinator presented the centre with the Rito award, the first in a series of three awards groups can work towards.
The award recognises the kindergarten's commitment and achievement in founding a heart-healthy environment in terms of nutrition and physical activity, says Anne.
"As well as preparing a healthy menu the centre has a number of visual displays of fruit and vegetables so the children can identify what they are eating and how to make good choices," says Anne.
The centre also has regular visits from Coach Mike of Playball Taranaki, which is a sport and movement programme for children.
Assistant head teacher Le-Arna Russ says the centre is excited to have received the award and will continue working hard to educate the children about heart health.