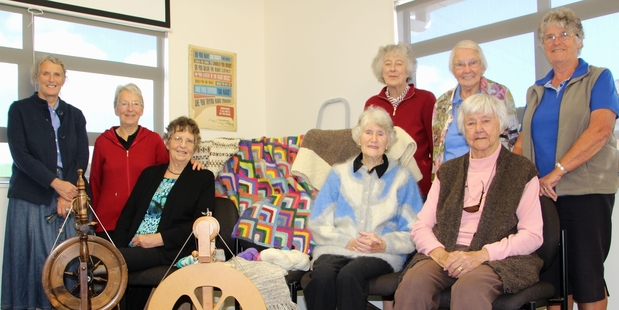 The Stratford Spinners group has been running for more than 40 years and the group is looking for some new members to join in the fun.
While the group originally began for those interested in handspinning, member Deb Kirk says the group now involves all kinds of handcrafts such as knitting, embroidery and felting.
The group meets on the first Tuesday of every month at the Stratford Community House to discuss styles and trends as well as sharing ideas and pieces they are currently working on.
"It's great to get feedback on your work from others in the group," says Deb.
The group is also a great way to meet new people, says newest member Flo Lawrence.
"You couldn't find a friendlier bunch of people to spend time with."
Deb says the group is open to handcraft enthusiasts of every skill level.
"There is a lot of knowledge between us and we are very happy to share."
For more information contact Deb (06) 765 8513. Meetings are in the Ricoh Boardroom of the Stratford Community House from 9.30am.