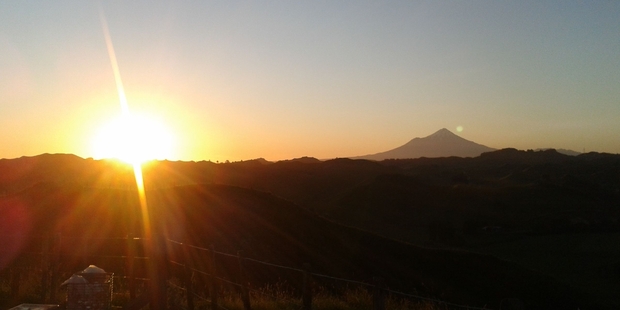 We have asked our readers to send us their favourite pictures that capture what they love about living here. Brooke Wells sent us this beautiful picure taken by her from the top of Strathmore Saddle near Whangamomona.
She says "I love our mountain as it is so beautiful and daunting at the same time. This photo really shows its beauty, how it connects with the sun and scene around it. Its silhouette is breath taking. I have this as my desktop background as I study in Auckland for seven months of the year, it is a nice way to bring me back home."
If you have a photo that deserves a wider audience, send it to us and tell us where it was taken and why you love it. We will print photos in future editions of the Stratford Press.
Send photos to editor@stratfordpress.co.nz