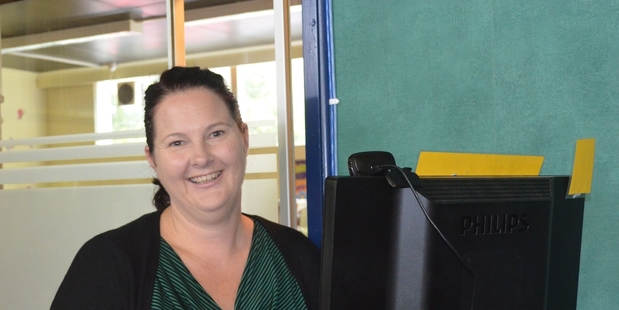 "Coding is going to be an essential skill in the future."
Bridget Roper, a Stratford librarian, says coding is becoming more and more a part of everyday life, which is why she has organised 'An Hour of Code' sessions at the Stratford library these school holidays.
"Every time you enter a phone number into your mobile, that is coding. It is part of so many things we do and that will increase in the future. "
Bridget first got interested in coding when her ten-year-old son, Duncan, started teaching himself it at home. "I thought I had better find out more about it, and the more I found out the more interested I became."
Bridget says not only is coding a valuable skill to learn, it also teaches the importance of planning and process.
With coding, you have to do things in order, if you miss a line of code out, it won't work. So you have to plan, you have to understand what you are doing and why, and in what order things should happen.
Bridget found out about a worldwide programme called 'The Hour of Code'. A global movement, it reaches tens of millions of students in over 180 countries. Accessible to anyone who can access a computer at home, at the library or wherever, it gives participants a one hour introduction to computer science, designed to demystify code and show that anybody can learn the basics.
As the activities are self- guided, any one can give it a go, no experience necessary. The library is offering students the opportunity to sign up to the programme during the holidays. "We have computers here so you don't need to have a computer at home or any device. It is just one hour and it will give a fantastic introduction to the potential of coding in your future."
Bridget encourages people to sign up quickly as each hour session has four places on it to ensure everyone has access to a computer.
Sessions all take place at the Stratford library, currently located in the RSA Building on Miranda Street.
Times: Monday, April 18, Tuesday, April 19 and Thursday, April 21. Sessions run at 9.30-10.30am, 11am-noon and 2pm-3pm.