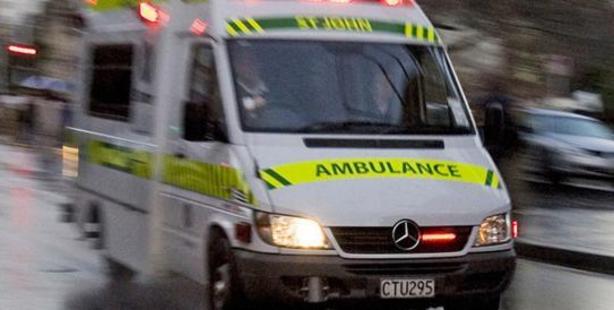 "St John is an absolutely essential service and it needs your support this appeal week," says Peter McDonald, chairperson of the St John Stratford Area Committee.
The national St John Annual Appeal week is from April 4-10 and volunteers across the country will be working hard with fundraising initiatives and collections in an effort to reach the goal of $2 million.
In Stratford, Peter says a pop-up shop will be open next to Paper Plus, Monday-Thursday, 11am-1pm and Friday 10am-5pm, with displays of first aid kits and St John alarms. "It will be an opportunity for the community to learn more about what St John do in our area and make donations to the cause."
A table of St John equipment will also be on display outside Stratford New World on Friday where the community can make donations.
Funds raised in Stratford during the appeal will go towards funding life saving equipment such as a paramedic's first response kit which can cost $3,500.
St Mary's Diocesan School are supporting the national appeal week by holding a 'Be seen for Team Green' mufti day. Students will dress in green on Thursday, April 7 and all the funds raised will be donated to St John.
"It is fantastic that St Mary's Diocesan School have agreed to help St John with the fundraising efforts to ensure the organisation can keep providing the vital service in our community," says Peter.
In Stratford, St John currently has almost 30 cadets in the training programme and Peter says the appeal week is a great way to learn more about the organisation for those young people who are looking to join. Peter adds that the area committee also has plans to see St John programmes back in the local schools.
Peter says the committee are busy working on a range of plans, "we have been really lucky with a loyal committee for many years and with a recent restructure we've seen a group of fresh faces join the committee and bring new ideas to the table."
Peter encourages everyone in the Stratford community to support St John this appeal week, "it is important to support St John as you never know when you or your loved ones might need their help".
The St John pop-up shop will be open Monday, April 4 - Thursday, April 7, 11am-1pm and Friday, April 8, 10am-5pm. Donations can also be made by calling 0800 ST JOHN (0800 785 646), going online at www.stjohnappeal.org.nz or at any ASB branch.
BOX:
ST JOHN FACTS:
- It costs approximately $2,740 to run one ambulance per day.
- St John treated and/or transported 428,319 patients in the last year.
- St John travelled nearly 20 million kilometres in the past year.
- St John is 24 hours a day and 365 days a year.