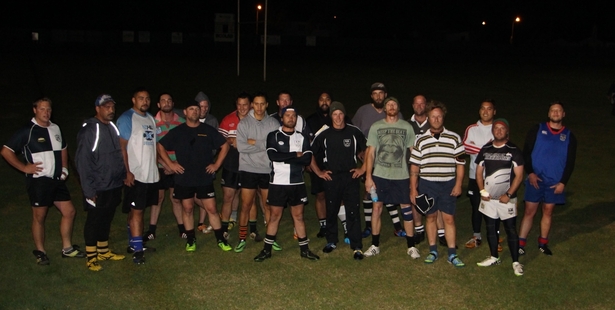 "We are not here to make up numbers, we are here to represent our community," says Matthew Cox, co-coach of the Kaponga Division 2 rugby team.
For the first time in 17 years, the Kaponga Rugby Club is fielding a stand- alone team in the CMK Premiership Club Rugby Competition.
Matthew says over the past 17 years Kaponga and Eltham clubs had worked together, but after a merger between Stratford and Eltham clubs earlier this year Kaponga Rugby Club is standing alone.
"Stratford did invite us to join their club but we held a public vote at a community meeting and decided to field a team ourselves."
Matthew says he is pleased with the number of players who stuck with the club.
We have strong numbers in our team as well as some very strong players.
The team's first official game of the season was last Saturday afternoon against the Allan McCullough Painter Decorator Stratford Senior Thirds, and Kaponga narrowly lost 26-27.
"We played better footy on Saturday but our mistakes meant the score didn't go our way," says Matthew, adding they came away with a clear plan of what the team needs to work on.
Matthew and his brother Phillip co-coach the team and Matthew is determined that the team will make an impression this season.
The club have seen a lot of support with their decision to play as a stand alone club, with ANZCO Foods sponsoring their new rugby jerseys and Uhlenberg Haulage sponsoring the shorts.
Phillip says that while the season is under way, anyone who is still interested in playing is welcome to come along to a practice on Monday and Thursday nights from 6.30pm at the Kaponga rugby grounds.
The next game for Kaponga is Saturday, April 9 against Southern at Hicks Park. Kick off is 1pm.