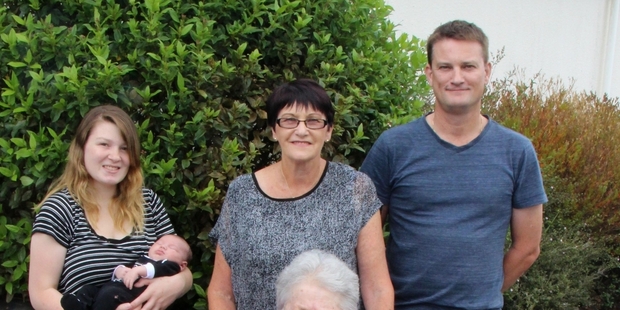 Easter Sunday was an extra-special day for a local family as five generations celebrated together.
The family came together to welcome the newest member Jordan Findlater, who was born four and half weeks ago.
Elizabeth R Rest Home resident Doris Styles says she couldn't be happier to be a great great grandmother.
"I have 19 grandchildren and over 30 great grandchildren, I am happy to have another little one to spoil." Pictured are (left to right): Jordan Findlater with his mother Sarah Murdoch, Margaret Murdoch, Glen Murdoch, and (front) Doris Styles.