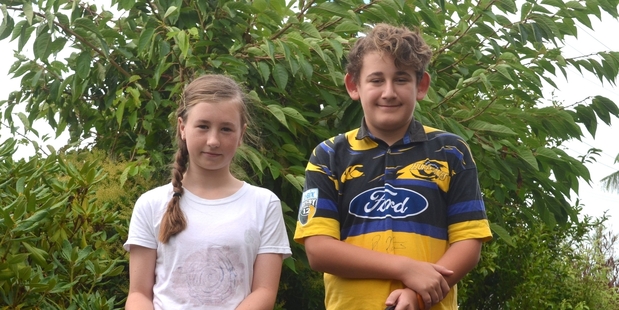 Pupils in room 10 at St Joseph's School in Stratford spent last Thursday exploring how different their life might be if they lived in Cambodia.
Special character leaders at the school, Morwenna Richardson (12) and Jordan Rogers (12), say from the moment they woke up, the day was very different to a normal school day.
"We started school at 7.30am today because that is what happens in Cambodia," says Jordan. "It was hard waking up early. I felt so tired. I wouldn't want to do that every day," says Morwenna.
The pupils then started their lessons which continued until just after 10am.
In Cambodia, children then have to go and help their parents working in the fields, or maybe fetch water from the well.
When lessons finished, the pupils were going to do some gardening work.
"We are also going to take buckets to the river to fill them and carry them with us. Because many children in Cambodia don't have access to running water, they have to carry all they need."
Jordan says they will return the water to the river, "because as a school we try to show respect to our environment so we aren't wasting anything."
While the Room 10 pupils were facing a day in the life of a Cambodian child, all the children at the school were experiencing the reality of hunger.
"It is solidarity day, so we don't bring lunch in today," Morwenna. "Instead we all just have a couple of slices of bread, so we can experience what it is like to not have much food."
Jordan and Morwenna agree they are fortunate to live in New Zealand and have enough food and water every day.
"I wouldn't like to do this every day" says Jordan. "One day is enough."