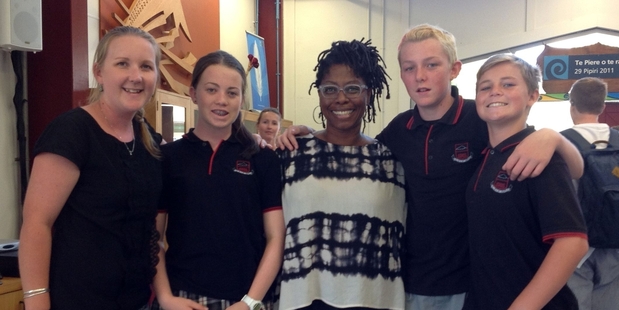 A team of three Stratford High School student's culinary skills were put to the test earlier this month at the WOMAD Cook Off.
Year 9 and 10 secondary school students went head to head preparing dishes from selected cuisines for judge Jax Hamilton.
The Stratford High School team chose Japanese and made Gyoza, a Japanese-style pork and cabbage dumpling. Teacher Erin MacDonald says highlights for the students included meeting the celebrity chef, cooking in a commercial kitchen and getting a chance to try salmon caviar.
While Waitara High School took home the win with their Spanish tapas platter, all the students involved got tickets to WOMAD for their efforts.