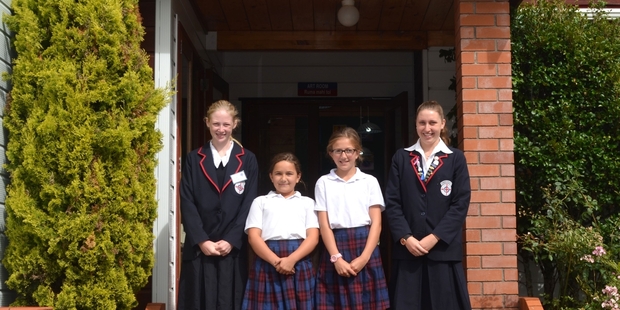 Fiona Green, principal of St Mary's Diocesan School in Stratford says the open day, held last Tuesday, was a fantastically busy event.
She says she is pleased with the large number of parents who visited the school with their daughters.
"It is great to see parents involved in the process of making an informed choice with their daughters regarding their education."
Fiona says both parents and the prospective students were interested in finding out about the benefits of learning in an all-girl environment.
"A number also commented on our superb NCEA results with all girls who entered Level 1 and Level 2 gaining NCEA in 2015 and 71 per cent of Level 1 girls gaining either a merit or excellence certificate endorsement."
Many visitors also commented on the modern facilities in the boarding house, says Fiona. This is important as they have many out-of-town girls who attend the school so need to board there. "It has always been a strong point of the school that we offer boarding to students who live further away and of course, this has benefit to the local businesses in town."
Sisters Sienna and Ella Stosic were visiting the school for a look around with their mother Lana. "I have stayed in the boarding house for swimming camp before, so I know it is nice," says Sienna, 9, while her older sister Ella, 11, was pleased to see that there was plenty of art and sport.