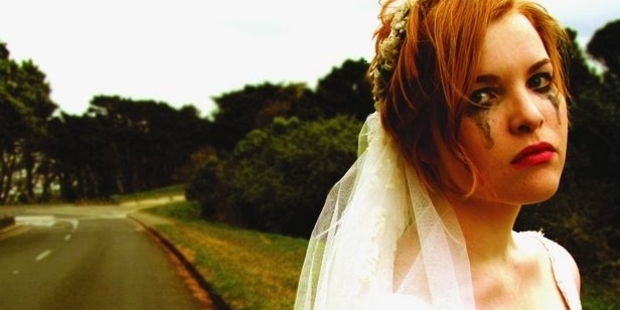 Tracey Blake says she is thrilled that Stratford will once again host the 2016 Sheilah Winn Shakespeare Festival for Taranaki.
"Stratford is exactly where the festival should be held, given the town's links with Shakespeare's birthplace."
Tracey says it is even more meaningful this year given it is the 400th anniversary of Shakespeare's death.
Tracey, who is the head of drama at St Mary's Diocesan School as well as regional co-ordinator for the Sheilah Winn Shakespeare Festival, says this year is extra special as a former Taranaki woman is returning to judge the event.
Hilary Penwarden studied speech and drama with Tracey to diploma level and first experienced Shakespeare in 1998 when she had a role in the now closed Te Kiri Primary School's end of year production of A Midsummer Night's Dream.
Hilary continued her education at Sacred Heart Girls' College in New Plymouth and was a member of the New Plymouth Operatic Society in her teenage years as well.
Hilary has been a long-time member of Wellington's multi-award winning theatre company, The Bacchanals and has also turned her hand to directing Shakespeare with an assistant directing role in Wellington's touring Shakespeare company The Lord Lackbeard's production of Othello in 2014 and in 2015 taking on her solo directing debut with a production of Measure for Measure at BATS Theatre.
In 2015, Hilary was a recipient of the Dame Malvina Major Foundation's Taranaki Arts Excellence Award. This award allowed her to participate in the Shakespeare Globe Centre New Zealand's Emerging Theatre Practitioner Programme.
Hilary was one of five New Zealand practitioners chosen to study with Globe Education in London, where she had experience with their world-class Lively Action Programme that teaches creative approaches to Shakespeare to people of all ages and abilities.
Hilary is currently starring in the 2016 Wellington Summer Shakespeare production of Love's Labours Lost as the fun-loving clown, Costard.
Hilary is the sole adjudicator for this year's festival where she will select one entire performance and one direct entry for a sole performer to represent Taranaki at the national festival in June.
The Taranaki Sheilah Winn Shakespeare Festival attracts more than 200 performers from a variety of Secondary schools throughout the region.
The event is be held at the TET Kings Theatre in Stratford on Wednesday 13 April.
The Taranaki Sheilah Winn Shakespeare Festival is open to the public from 1pm Wednesday April 13. Adults are $10 and students $5.